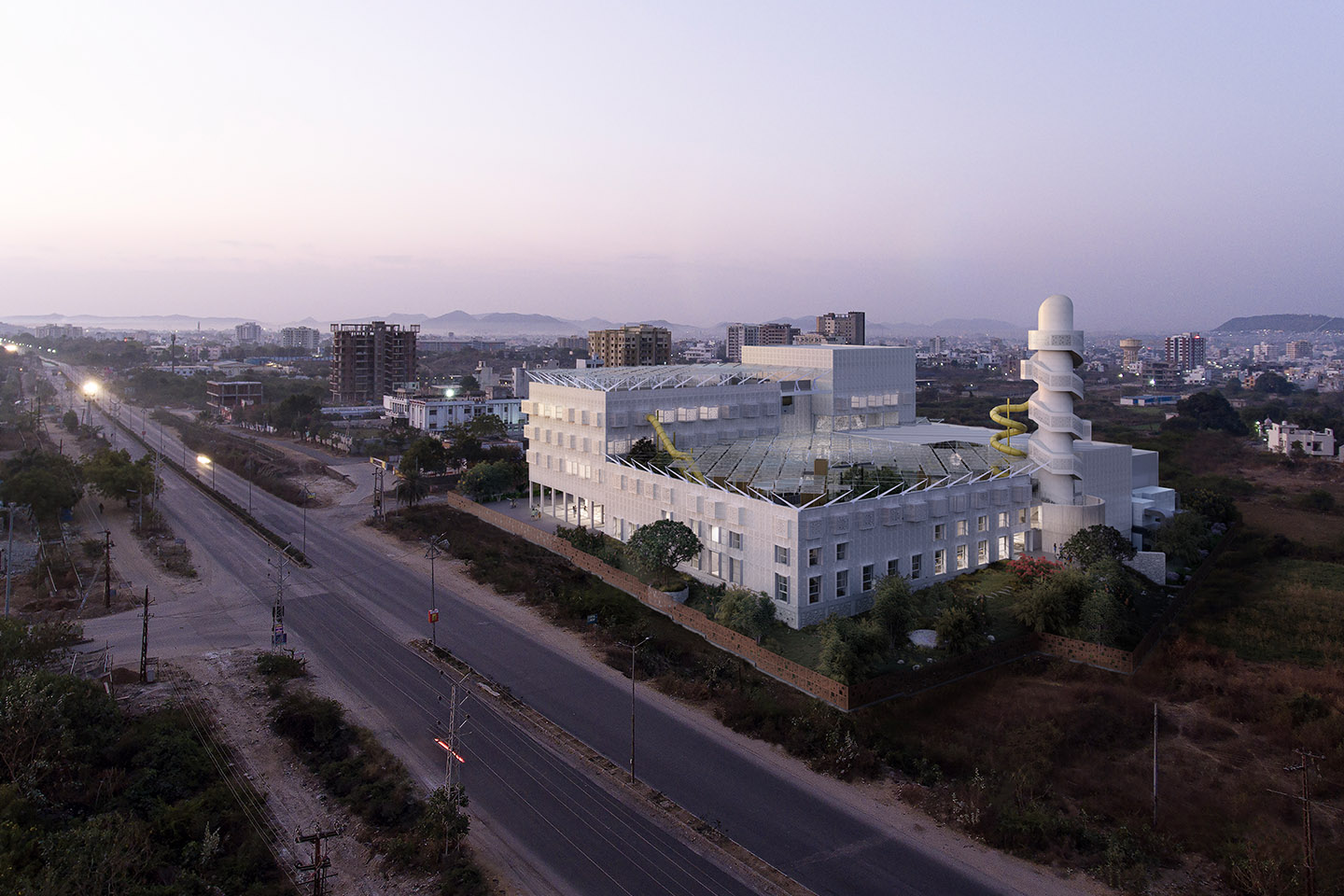 Third Space 'The Haveli of Curiosity' has been imagined as a home for learning and exploration for all ages. Dharohar is a not for profit charity which helps communities discover the fundamentals of science and helps people become increasingly curious and confident in their knowledge and skill set. The centre houses leisure, cultural and educational programs all under one roof and provides world class facilities for formal and informal learning, socialising and performing arts.
Openess, accessibility and inclusivity are key ambitions for the centre and through careful detailing the architecture pushes to expound these characteristics. The project celebrates the ancient technologies of Rajasthan; using modern methods of fabrication, these historical elements are reinterpreted in a contemporary manner. Marble Jali ventilation screens, Gokhra projecting wind catchers and an evaporative cooling tower passively cool internal spaces and create an external aesthetic deeply rooted to its context.
Third Space is not a building in isolation, its activities, programmes and curriculum are intrinsically connected to 50 hectares of reforested Jungle. The Jungle is located on the other side of the road which provides opportunities to learn deep in nature, to monitor flora and fauna and most importantly to connect the community with the ecosystem that sustains them.
Third Space
HVAC Consultants:
Anjaria & Associates
Structural Engineers:
Ami Engineers