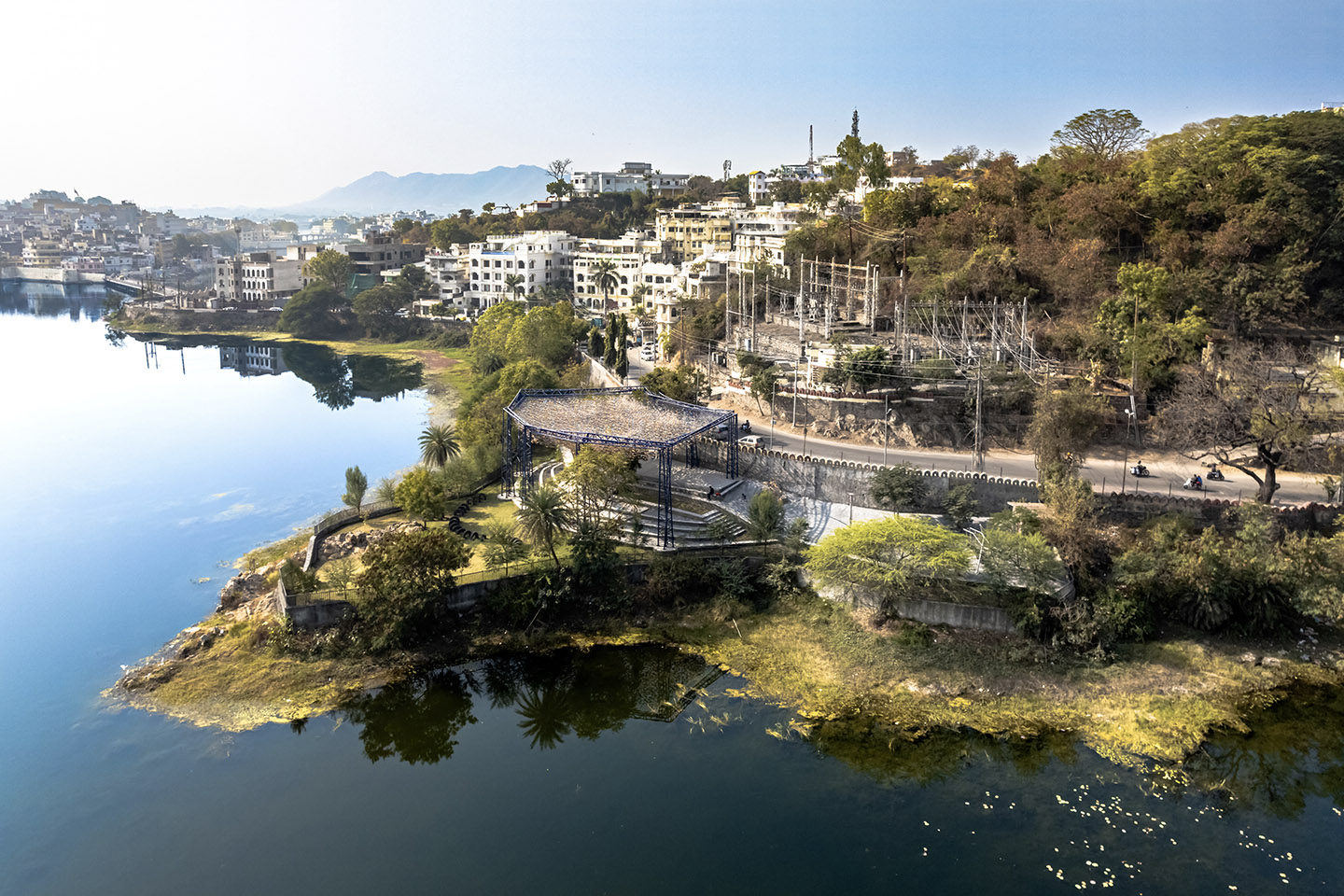 Located on the western bank of Swaroopsagar in Udaipur, Udaan Park is a rocky outcrop with existing trees at the edge of the lake. Underused after a series of unsuccessful past interventions, Dharohar and Studio Saar have created an alternative vision for the site - a new space for people to come together and connect to the wildlife of the lake.
The park has been reimagined as a journey from the street level down to the lake - a sequence of interactive landscapes, connected by a new accesible route, with play and discovery of local wildlife at its core. New planting is especially introduced to expand the habitat of visiting birds, and play structures are re-invented and constructed with repurposed materials.
Inspired by the striking starling murmuration, 60,000 handcrafted life-size birds will create a canopy supported by "tree-truss" steel structures, welcoming visitors into the park and providing a shaded space for events and relaxation.
Udaan Park
Status:
Under Construction