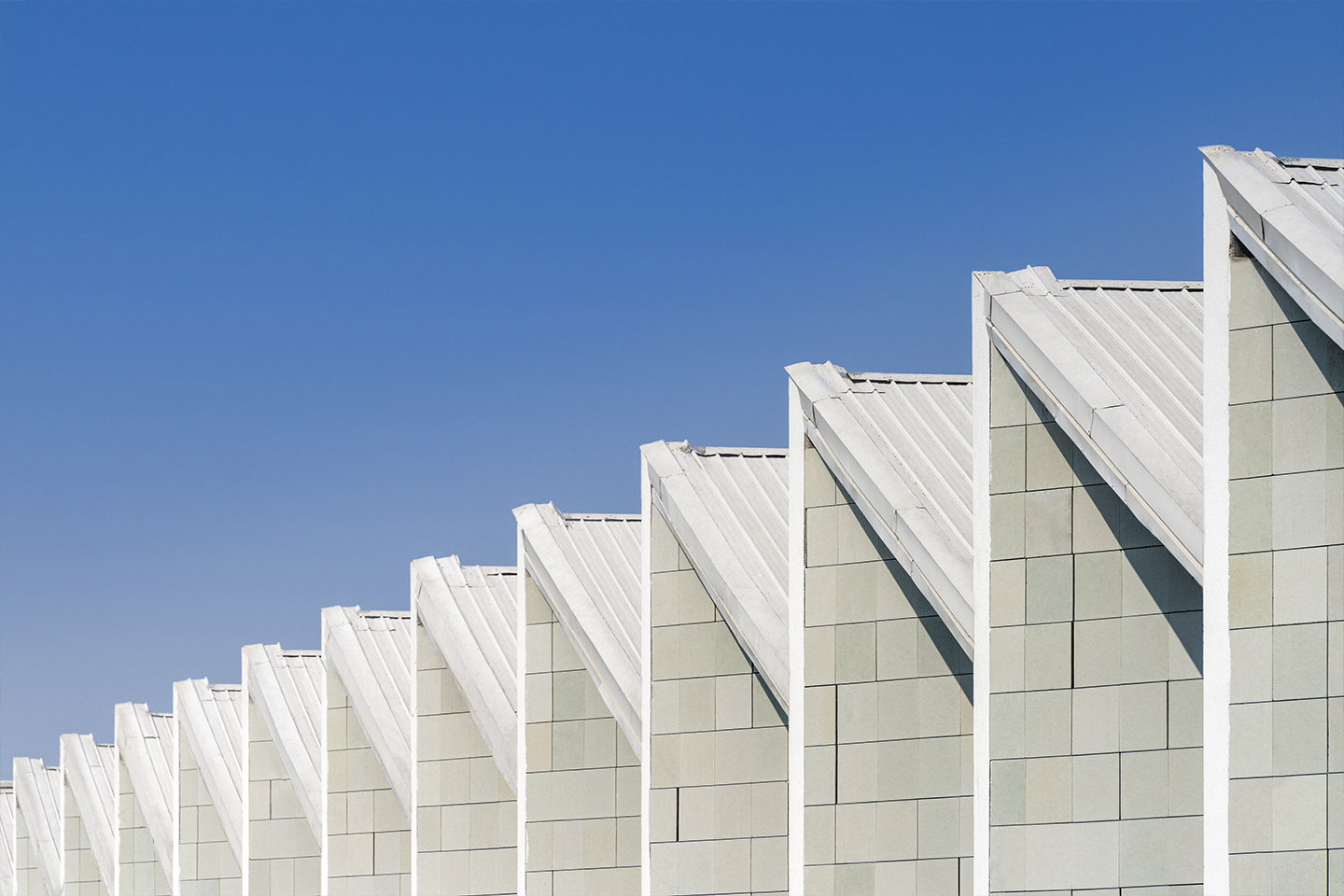 The challenge was quite simple, create an environment to make electronics and complex cutting-edge technology that uplifts the spirits of those in the workplace, while reducing energy conservation and celebrating engineering. The site was acquired in April 2017 and the first products had to be produced from this factory by January 2018. We have to think carefully about phasing and designing the project to deliver to these time lines.
One of the key drivers for the client was to be able to drive work and quality discipline on the factory work, while retaining the humanity of the space for the people working in the factory.
Given the green credentials of the client, there was a mandate to preserve every tree on site and to create the space to plant 2,000 more.
Large open span for the main manufacturing wings – to enable additional lines and a high degree of flexibility – creating an enduring and resilient structure
Saw tooth façade, harking back to the industrial prototypes, bringing in natural light, creating a rhythm and providing a space for solar panels. This language also came down the east and west façade. Protecting the building from the blisteringly hot sun, while providing more natural light
The utilitarian buildings had a clear white language
Whiteness was emphasised in the structure, the surface finishes. This was for two reasons, to provide a lighter ambience and to ensure that the dust free space remains so.
All major materials, including the cement, the sand, the steel and the cladding came from within a 500km journey distance
The grey of the stone cladding brought an earthiness to the building that helped ground it, it was also from the Udaipur region where Secure is headquartered
Sanand Factory
Client:
Secure Meters Ltd
HVAC Consultants:
Anjaria and Associates
Structural Engineers:
AMI Engineers
Principle Contractors:
Sarnar Buildtech
Water Consultants:
Avani Enterprises