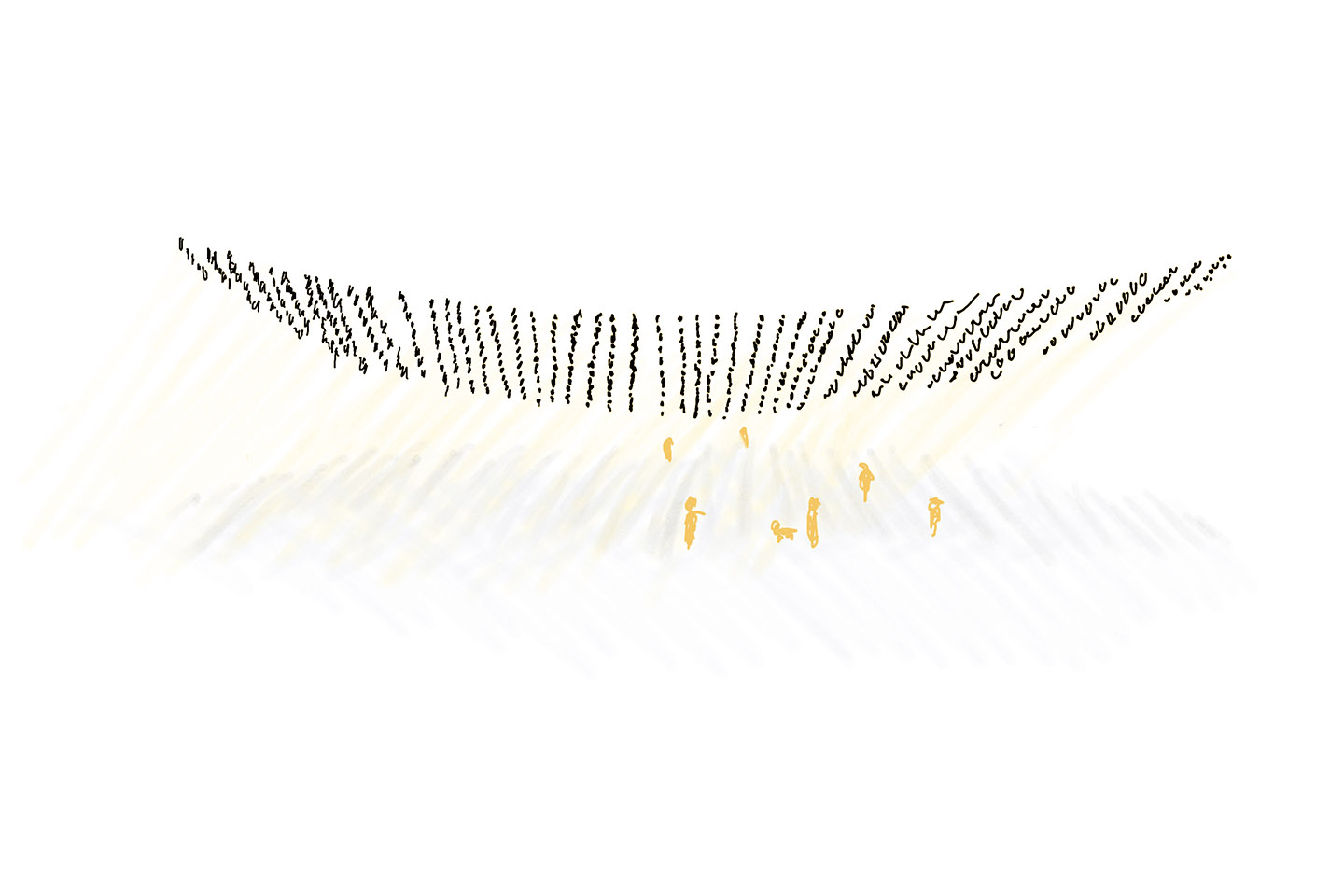 Nyay, a community park in the south west of the city, once popular with locals for daily walks, exercise and outdoor playing, was found derelict and in a state of disrepair, caused by a lack of maintenance throughout the years. The original design of the park also lacked flexibility to accommodate community events and team games, which led to its current condition.
Dharohar appointed Studio Saar to re-imagine the park and create a space that responds to the needs of the local community and can adapt to a variety of uses throughout the year, while understanding and preserving the qualities that attracted visitors.
The proposed layout organizes the park into distinctive areas that facilitate a multitude of activities. Play and fitness areas are arranged around a central multi-purpose lawn that will provide space for events and team sports. New native trees and low shrubs are planted alongside the existing vegetation, to consolidate the green areas. A new shading structure, made out of steel and colourful patches of fabric, welcome visitors into the park and a new running track, along the edge of the park and shaded by the existing mature trees, has been integrated in the redesign.
Nyaay Park
Status:
Under Construction