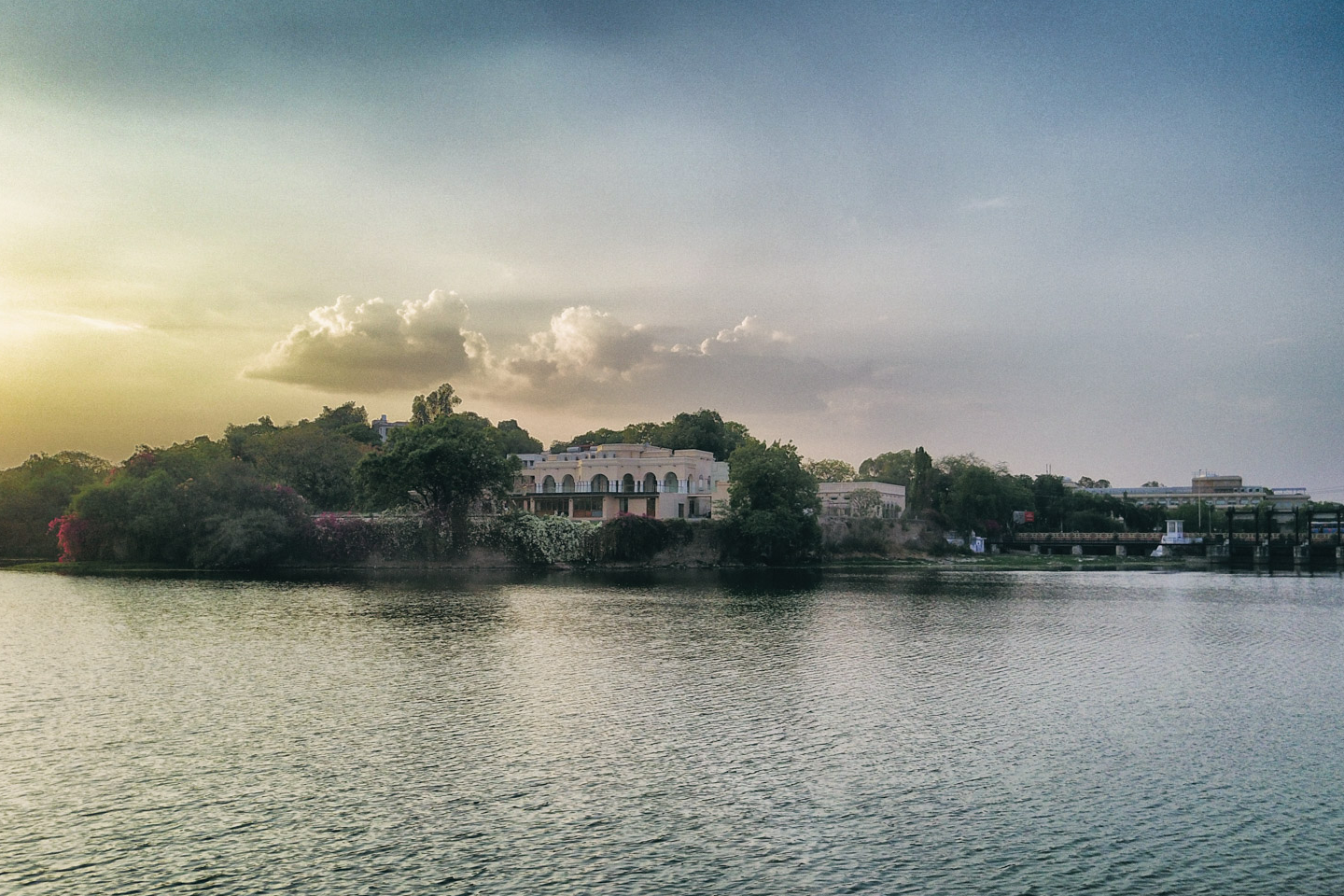 This 138-year-old bungalow was the home of the Prime Ministers of Mewar. It is imposed over the Swaroopsagar extension of Pichola and needs to be treated sympathetically to the views of and from the lake. By demolishing all modern construction, we built an adjoining structure that buttresses the cliff wall the house was built on and returned the original colonial bungalow to its designed form.
Built on different levels, the house follows the untouched topography of the site, with all rooms opening onto the 3 acres of landscaping around them.
The home is water neutral, with its own sewage treatment plant and using the recovered water for irrigation. All rainwater is filtered and returned through a groundwater recharge well. Passive cooling measures and strategic use of framed windows minimise the heat ingress and increase the connection from inside to outside.
A Private Residence
Structural Engineers:
AMI Engineers